In response to the COVID-19 pandemic, SIOR has developed a Snapshot Sentiment Survey to assess the impact of the virus on SIOR members' current transactions as well as their level of confidence in local markets six months from now. So far, two of these assessments have been completed, reflecting April 2020 and May 2020. An overview of the results can be found below, with the full report available on the SIOR Thought Leadership page.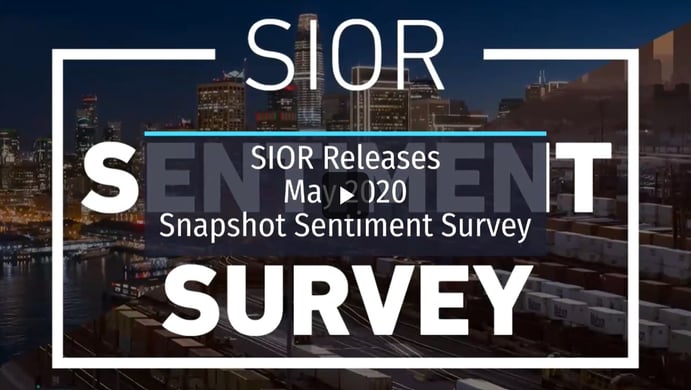 For May 2020, survey respondents shared the following:
Status of in-progress transactions was fairly comparable for industrial and office specialists. The status was also similar for independent brokers compared to those in large firms and networks.
Office specialists share a lower level of confidence in their local markets within the next six months, compared with their industrial counterparts.
Industrial brokers in the Mid-Atlantic and Northwest continued to share the highest levels of confidence, while office brokers in Canada, the Northeast, and West were the least confident.
Looking at the differences in local market confidence between independent and large firm/network brokers, those in large firms and networks noted lower confidence in Central, Great Lakes, and Northwest regions, while substantially higher confidence in the South and West.
In comparison to the April 2020 results:
Overall, market confidence is up slightly, from 6.04 to 6.22.
Regionally, Canada, the West, and Northeast continued to show some of the lowest confidence levels. Canada saw some of the biggest changes, with industrial specialists lowering confidence from 6.9 to 5.7 and office specialists reporting a drop from 5.0 to 4.8. Office specialists noted an increase in the Northeast, jumping 4.8 to 5.5 in the last month.
There were significant changes in the overall status of current transactions. There was just over a 5% increase in transactions progressing on schedule and a slight decrease in the number of transactions on hold by clients, dropping just over 3%.
To download the full report, visit the SIOR Thought Leadership page.