Around this time each year, I would normally have wrapped up a busy Spring Conference Season. For commercial real estate, that includes organizations like SIOR, CCIM, IREM, CREW, RICS and CREtech to name only a few.
Reflecting on past travels and related memories, I have been fortunate to meet and connect with some of our industry's best during these events – leading brokers, developers, to other skilled service providers. These opportunities always include networking, forward-thinking education and in every instance, I have come out better having participated in them.
With all of these postponed or canceled due to the recent COVID-19 pandemic, and many more upcoming in-person meetings flirting with the same, professionals across all industries have been forced to adjust to remain relevant in our constantly changing environment. Not surprisingly, how we spend our time is a critical aspect of this. I recently developed an updated list of tasks that have helped me sustain my business and connections over the last few months.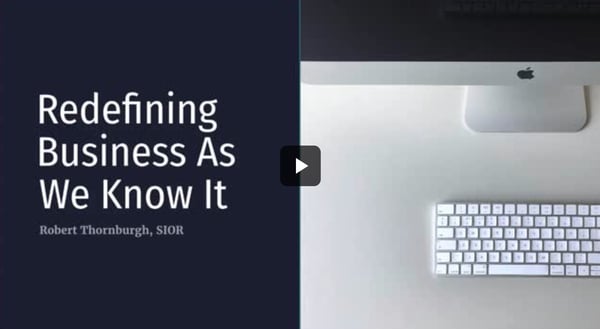 #1 Call Your Competitors
Information sharing today goes well beyond our own companies. Moments like these are where localized market knowledge becomes more valuable than ever. Pick up the phone and stay in contact with your competitors. Just like clients, these are key relationships to your business that must be sustained.
#2 Maximizing Free Time
Most of us no longer have a daily commute. My morning drive has been replaced by a new online class. The previous trip home now consists of reading a book on successful habits. The point being – this is free time we have all gained and it can be put to good use, personally and professionally.
#3 Renewed Approach to Business Development
A friend of mine recently reminded me that success is not something that happens to you; it's something that happens because of the actions you take. His outreach led me to start thinking about renewed efforts in business development. For me, that starts by saying no to things that distract me from my primary goals.
#4 Social Media Adoption
This method of promoting you and your business isn't going away. There is an entirely new group of decision makers who pay attention to this in ways we have never seen before. The "old school" face to face approach to business has been temporarily removed from our landscape and along with it, any excuse for not introducing this to your routine. Now is an opportunity to step in and engage. There is tremendous ROI in social media and lasting business relationships are built there.
#5 Continued Growth
If you don't hold an advanced designation start pursuing one now. In my experience they represent today's most knowledgeable, skilled professionals in any industry. Once achieved, these types of designations provide immediate benefits including a specialized network, year-round education and the prestige associated with membership, not just in the U.S., but around the globe.
Looking Ahead
In business, how we use our time and in particular, who we use it on are critical factors to achieving success. While we may not see another conference in the near future, there are other key areas we can continue to grow and learn from. Don't let the existing landscape serve as an excuse to sit idle. I can assure you that your competitors are taking full advantage of this time.
This post was updated and republished from its original publication on rthornburgh.com.