More out-of-state commercial real estate investors are taking note of the Southwest Florida area, and the industrial real estate market in Fort Myers and its surrounding region is reaping the benefits.
A robust climate (both economically and in regards to weather), a maturing market for business, and an increasing need for warehouse space are all driving the expanding industrial market in Lee and Collier counties. The other factor that keeps driving businesses and their workers alike to Florida is that there is no state income tax.
In 2018, Fort Myers is projected to have the healthiest population growth of any metropolitan area in the country at 3.37 percent, according to Forbes. Also, the projected job growth in the Fort Myers-Cape Coral Metropolitan Statistical Area (MSA) for 2018 is 2.52 percent, well up from 0.21 percent in 2017.
Certainly, much of the job growth is tied to the continuing rebound of residential and commercial construction. At the same time, however, Southwest Florida is growing as a home for businesses of all types, broadening the demand for goods. That's good news for an economy that had long been overly dependent on residential real estate sales and construction.
The broader demand for industrial space is reflected in an extremely low vacancy rate – 2.8 percent in Southwest Florida for the second quarter of 2018 – and investors are noticing.
Investors from around the U.S., as well as from other countries, are taking note of the industrial market, and even repositioning their portfolio to have a greater emphasis on Southwest Florida.
Value is also an appeal. For example, a 173,000-square-foot Class B warehouse in Fort Myers that is 100 percent occupied recently sold for $90 per square foot. Compare that to a recent sale of a New Jersey warehouse of comparable size and rental rates that was only 50 percent occupied. The New Jersey property sold for $150 per square foot, showing how investors are seeing higher potential returns in Southwest Florida.
Compared to other areas, cap rates in Southwest Florida are not as compressed as in many other areas (the average is 8 percent), making investment more attractive. Buyers from California, where cap rates are averaging 6 percent in San Jose, for example, have shown significant interest in Southwest Florida industrial properties.
The healthy market is also favorable for sellers: A family investment group that has spent the past several years investing in Southwest Florida's industrial market has decided now is the time to take advantage of the buyer demand. The group is selling one of its largest assets in the area, a 120,000-square-foot, multi-tenant industrial investment property.
As you might expect, a low vacancy rate and increased investor demand is leading to more new construction. Several new Class A projects are under construction in the area, including Premier Airport Park and Meridian Center.
The long-term outlook, even with more product coming online, is a good one. With a more diverse economy driving demand for goods, continued health in the residential real estate market, and favorable returns for investors, the Southwest Florida industrial real estate market looks healthy for 2019 and beyond.
About the Author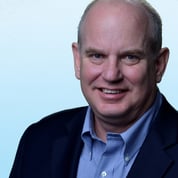 Jim Garinger, SIOR, CCIM
Industrial Specialist
Senior Managing Director and Principal, Colliers International
SIOR Top 100 Office Transactions for 2017 Recipient
Phone: 239.418.0300
Email: jim.garinger@colliers.com