Join us at the SIOR Spring World Conference in Scottsdale, Arizona, on April 22-25, at the Westin Kierland Resort & Spa. Conference highlights include eight concurrent sessions, optional events, and numerous networking and social events.
Keynote Speakers

Opening General Session:
Speaker: Daniel J. Levitin, PhD
Thursday, April 23: 1 - 2:45pm
The Organized Mind: The New Brain Science Behind Productivity and Success; Sponsored by Bank of America
In the age of information overload, keeping track of our To Do lists and multi-tasking often overwhelm us. It's getting harder and harder to find the time to do the things that we want to do and the things we need to do. We strive for ways to clear the clutter and improve our focus and decision-making.
It's time for some spring cleaning for the brain. Combining cutting-edge neuroscience and cognitive psychology with practical advice, Dr. Daniel Levitin shares deep insights about how the human mind works and ways we can manage our lives better. By showing how we can use the brain's natural operations and adaptability to create systems that work, Dr. Levitin will help you organize your mind for a more satisfying and successful life.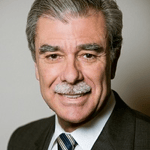 Friday General Session: Prologis Speaker Series
Speaker: Carlos Gutierrez, Former U.S. Secretary of Commerce
Friday, April 24: 9:30-11:00am
Carlos Gutierrez is the former CEO of Kellogg Company, a former U.S. secretary of commerce, and the former vice chairman of Citigroup's Institutional Clients Group. Named one of the most powerful Hispanic-Americans in business by Fortune magazine, he was an ardent voice for business in the government.
As secretary of commerce, Gutierrez was a core member of President Bush's economic team. Of Gutierrez, President Bush said, "He understands the world of business, from the first run on the ladder to the very top. He knows exactly what it takes to help American businesses grow and to create jobs."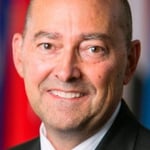 Closing General Session:
Speaker: Adm. James Stavridis, USN (Ret.)
Saturday, April 25: 10:45am - Noon
A highly decorated Navy admiral and the longest-serving global combatant commander in recent American military history, James Stavridis is a "Renaissance Admiral" according to The New York Times. Widely recognized for his expertise in strategy, tactics, diplomacy, national security and strategic communications, Stavridis has played an influential role in virtually every operation in recent military history and has spearheaded cyber security initiatives.
A visionary with over three decades in uniform who now leads one of the nation's most prestigious graduate schools of international relations, Stavridis shares with audiences poignant lessons on leadership and vivid moments from historic military operations, a behind-the-scenes look at some of the most pressing challenges of our time and what must be done to take command of our future.
Concurrent Sessions
Hot Conversations in Commercial Real Estate: Fracking, Drones, and Marijuana Grow Facilities
IBG Speed Networking Session
Investment Property Market
Industrial Deal Makers - Land & Buildings: Where the Deals Are
Office Building Transactions
Office Space Utilization
Rebuilding America's Core Industrial Markets: The Good, the Bad, and the Ugly
The CRE Tech Revolution
Networking & Social Events
Looking for fun networking and social events while attending the conference? Check out these great opportunities and maximize the networking you do on-site!
Thursday, April 23
Exhibit Hall Crawl & Reception – Enjoy the relaxed open house nature of the Exhibit Hall Crawl.
DCT Industrial After Hours Party – After dinner on Thursday night, head back to the Westin for the DCT Industrial After Hours Party.
Friday, April 24
The Rockefeller Group New Member & Young Professional Reception – Join other new members, young professionals, and Rockefeller Development for cocktails and networking.
President's VIP Reception – This invitation only reception provides a unique networking opportunity for CIPs to interact with SIOR leadership.
The Panattoni Party: Derby Days – Join Panattoni Development Co. for a closing night, Kentucky Derby themed, party you do not want to miss.
USAA Late Night Office Party – After the Panattoni Party, head back into the main resort building for an afterglow party sponsored by USAA and brought to you by the Office Working Group (event is open to all attendees).
Optional Events
Optional Events serve as a fun networking outlet and allow participants to enjoy what Scottsdale offers while also networking with fellow attendees.
Wednesday, April 22
Early Bird Golf at Talking Stick ($) - Join your colleagues for an afternoon of casual golf at the Talking Stick Golf Club in Scottsdale!
Young Professionals Evening Out ($) - Join your fellow SIOR Young Professionals for an evening out at The Dakota.
Thursday, April 23
Independent Brokerage Group Dinner ($) - Join IBG members for a reception and dinner at the Westin Kierland.
Office Dinner ($) - Information coming soon.
Friday, April 24
Golf Tournament ($) - enjoy an afternoon shotgun tournament with your SIOR colleagues at one of the premier golf courses in the Scottsdale area, the Kierland Golf Club.
Pro Kart Racing ($) - You won't want to miss this adrenaline fueled event at the Bondurant Race School for the Pro Kart Enduro race program.
It's easy to sign up for Optional Events! Click here for more details on events; Click here to add an event to your existing registration.
Additional Information
Don't forget to follow us on Twitter @SIORglobal leading up to the event and live all week with the #SIORSWC2015 hashtag
Are you registered?
Click here for conference details.
Click here to register online.
Click here to download the PDF registration form.
Questions?
Contact SIOR Events at 202.449.8206 or events@sior.com.
What did you think of this article? Tell us below.